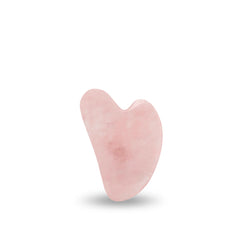 Gua Sha Facial Lifting Tool
The ancient beauty secret of all beautiful ladies of Far East - Gua Sha tool. The delicately curved, smooth stone is crafted from Jade and Rose Quartz, has multiple benefits and deserves to be a part of your skin ritual.
The use of Gua Sha scrapper invigorates blood flow, stimulates lymphatic drainage and releases toxins. As a result toned and smooth skin, brighter complexion and most importantly no more morning puffiness.